Who We Are
Coast to Coast Title & Escrow is privately owned and operated. Just like most businesses we come from humble beginnings and are proud of our local heritage here in Tampa Bay, Florida. One of the most important lessons we've learned throughout the years is to always keep customer care a top priority. If you take care of your customers they will take care of you. We're dedicated to continuing this practice as we become a nationally recognized title insurance and escrow firm.
Another one of our strongest priorities are the best interests of our CTC family. You won't have a strong customer focus if you don't have a well-cared for team. We take this very serious and consistently look for ways to express this commitment through financial generosity, a fun atmosphere, top industry training and special consideration for each member's needs.
Why Choose CTC?
Get VIP Treatment: We'll treat you with VALUE, INTEGRITY and PROFESSIONALISM!
Communication is Key: We're right in the mix of things to make sure all involved parties are informed throughout the entire transaction; from start to finish.
WIT Flexibility: We close anytime, anywhere. We know your time is valuable and our dedicated coordinators are ready to serve with a Whatever It Takes attitude.
Safety & Security: We employ the highest standard of technology available in order to make sure all personal information is safe and secure throughout the entire transaction.
100 Years: Our combined years of industry knowledge afford our clients with the confidence only true practical experience can provide.
Character & Priorities: All CTC members share a core set of values surrounding family, faith and community service.
Elite Training: We are committed to staying up to date with the industry's regulatory environment so you can rest in knowing your CTC partners have everything under control.
Founder Bios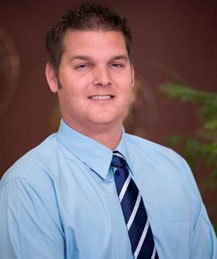 Brandon G. Livingston
Brandon began his career in title insurance serving as an escrow officer and manager for other nationwide companies before starting CTC. Now a successful Title Insurance Agent for his own company, his wide range of experience adds value to each customer relationship. When Brandon isn't solving his customer's problems he is managing all of CTC's day-to-day operations.
Brandon and his wife Dawn are the proud parents of 3 beautiful children and longtime residents of Seminole, Florida. Together they enjoy swimming, exercising, football and being active members of their church.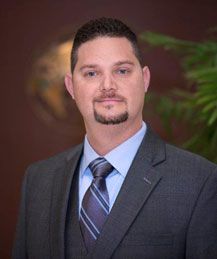 Dustin Burtron
Dustin has been in the title insurance industry since searching title records at the courthouse was still the best practice. In the last 20 years Dustin has witnessed and successfully adapted to the evolution of the industry's best practices. In fact, he is currently the head of CTC's operations and innovating through the world of technology & security. CTC receives much value from Dustin's history of serving as a board member and executive in several other industry leading title companies.
There's more to Dustin's story than the title insurance industry. On November 1st, 2011 he received a lifesaving liver transplant due to a rare genetic disease. Since that time Dustin has donated time to promote the non-profit who helped save him, Donate Life. He celebrates this victory with his wife, three children and their new grandbaby. In addition to his enlightened perspective, he enjoys activities such as riding bikes, playing football with his son, dancing with his daughter and family campouts. His life is good and only getting better.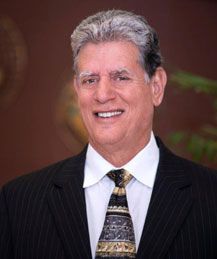 Bruce Mesagno
Bruce is a longtime veteran in all aspects of real estate. Over the last 30 years he has built a successful real estate investment career and a large professional network which he now uses to provide strategic advantages to CTC's cherished customers.
Also residing in sunny Florida, Bruce and his wife of 40 years are the proud parents of three children and seven grandbabies! Bruce loves to watch sports and enjoy Florida's beautiful water life through boating, sailing and fishing. He is also an active member of his church, mentor to some and friend of many. The CTC family greatly appreciate his leadership!